As MICE & Corporate Travel continue to thrive, Asia-Pacific is estimated to witness the highest growth rate from 2017 to 2023.

To cater to this growing segment, ITB Asia launches MICE Show Asia, a platform for the Asian MICE industry. Co-located with ITB Asia, MICE Show Asia is happening from 16 - 18 October 2019, at Marina Bay Sands. This exclusive and unmissable MICE event provides you with the best platform to present your latest product/service offering to MICE & Corporate Travel planners, through business appointments, networking and educational conferences.
MICE & Corporate Pavilion
With the growing requests from our buyers to have more MICE and corporate products, a dedicated pavilion will allow exhibitors to feature the latest offerings and services to the MICE and corporate industry players.
Click here for more information
MICE & Corporate Showcase
Looking to present your latest technology to MICE planners? The MICE & Corporate Showcase provides the best platform for you to demostrate to our MICE buyers and letting them have the first-hand experience of your products and services.
Click here for more information
2018 Conference Highlights
For full conference programme, please click here.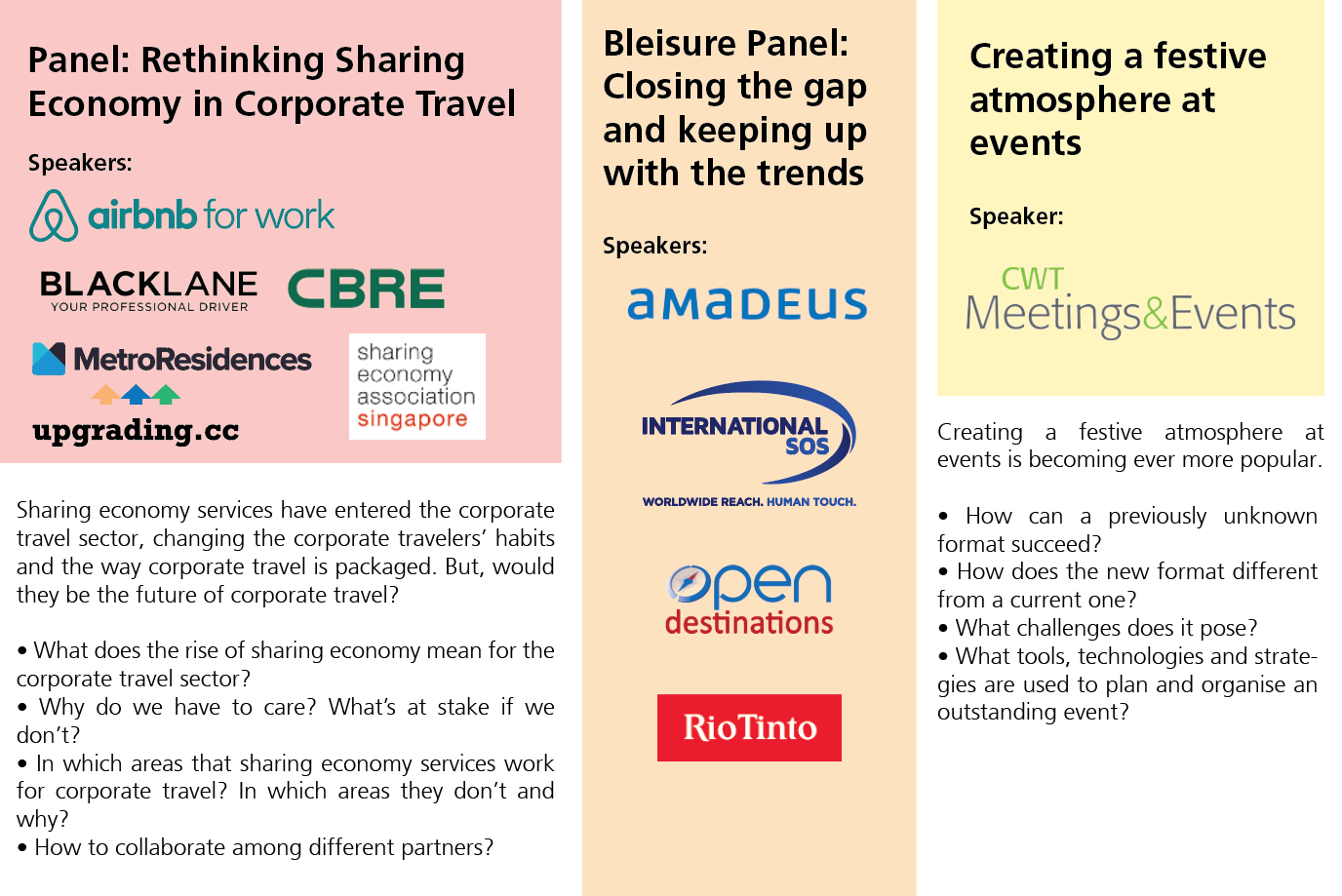 Contact our team at enquiry@miceshowasia.com for a customised and tailored package to suit your business needs.