Why Exhibit
Leverage on ITB Asia, Asia's Leading Travel Trade Show.
With more than 35,000 virtual attendees from 132 countries and territories, meet the exhibitors and buyers across all segments of MICE, Corporate and Leisure with our unique matchmaking system.

Asia's Largest Travel Show
Meet more than 35,000 virtual attendees from MICE, Corporate & Leisure sectors
Over 132 countries and territories represented; ITB Asia is the most international travel trade show in the region
(See: Who exhibits at ITB Asia)

Meet Buyers For Your Business
Capture the immense growth of the Asian outbound market with over 60% buyers based in Asia
Almost 1:1 ratio between buyers and exhibitors
Meet over 1,250 quality buyers from MICE, Corporate and Leisure Sectors
70% of attendees are decision makers
90% recommended buyers from Buyers Elite Partner Programme
100% pre-scheduled appointments

Enhance Brand Positioning
Exhibit at ITB Asia to position your organisation as a leading brand in Asia
Establish contacts with partners, suppliers and buyers from over 132 countries
Penetrate, develop and establish presence in new markets
---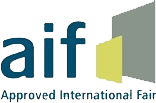 ITB Asia is an Approved International Fair (AIF). This is an endorsement by the Singapore Exhibition and Convention Bureau (SECB) attesting to the quality and international appeal of our show. You will be assured of:
Reaching a significant number of regional and international trade visitors.
Participating in an event that receives marketing support from the Singapore Exhibition and Convention BureauTM (SECB)) through its website, e-newsletters and press releases.
Being eligible for Double Tax Deduction (DTD) if you are a Singapore-registered company exhibiting in this event and not enjoying any tax relief under the Economic Expansion Incentives Act.
Click here to find out more about AIF and DTD.
---
For more information, visuals and entitlements of our various stand packages and space options, please visit the link below: